UNLOADED
March 31 - May 15, 2016, July 5 - July 31, 2016
UNLOADED spans UICA's fourth and fifth floor galleries, and includes detailed stories of each work, along with information about gun violence in the U.S.
Highlights include Mel Chin's "Cross for the Unforgiven," a Maltese cross made out of eight AK-47s. Calling the AK-47 a new international symbol of resistance to the West, Chin has fashioned the gun barrel tips, formerly deadly implements, into a bent and sealed likeness of the international symbol whose points represent the eight Beatitudes prescribed in the Sermon on the Mount.
Adrian Piper, who recently won the Golden Lion at the Venice Bienale, presents a faded black-and-white image of Trayvon Martin peering through crosshairs centered on his face.
"...Piper's Imagine (Trayvon Martin) offers an important injunction: rather than regarding Martin as a "mythic being"—the threatening black male in a hoodie—imagine, for a moment, that you could be him." —CreativeTime Reports
UNLOADED explores the historical and social issues surrounding the availability, use and impact of guns on culture and public health.

The exhibition is comprised of works by more than 20 national and international artists and one artist's collective, including Lauren F. Adams, Nina Berman, Joshua Bienko, Mel Chin, Dadpranks, Jinshan, and Adrian Piper. The pieces include photography, digital media, sculpture, and paint on canvas.

UNLOADED was organized by Susanne Slavick, Andrew W. Mellon Professor of Art at Carnegie Mellon University. The exhibition originated at Pittsburgh Cultural Trust's SPACE gallery.
Featured Artists:
LAUREN F ADAMS, NINA BERMAN, JOSHUA BIENKO, CASEY LI BRANDER, ANTHONY CERVINO, MEL CHIN, CATHY COLMAN, DADPRANKS, JAMES DUESING, JESSICA FENLON
VANESSA GERMAN, JINSHAN, ANDREW ELLIS JOHNSON, JENNIFER NAGLE MYERS, ADRIAN PIPER, DON PORCELLA, DEVAN SHIMOYAMA, SUSANNE SLAVICK, RENEE STOUT, STEPHANIE SYJUCO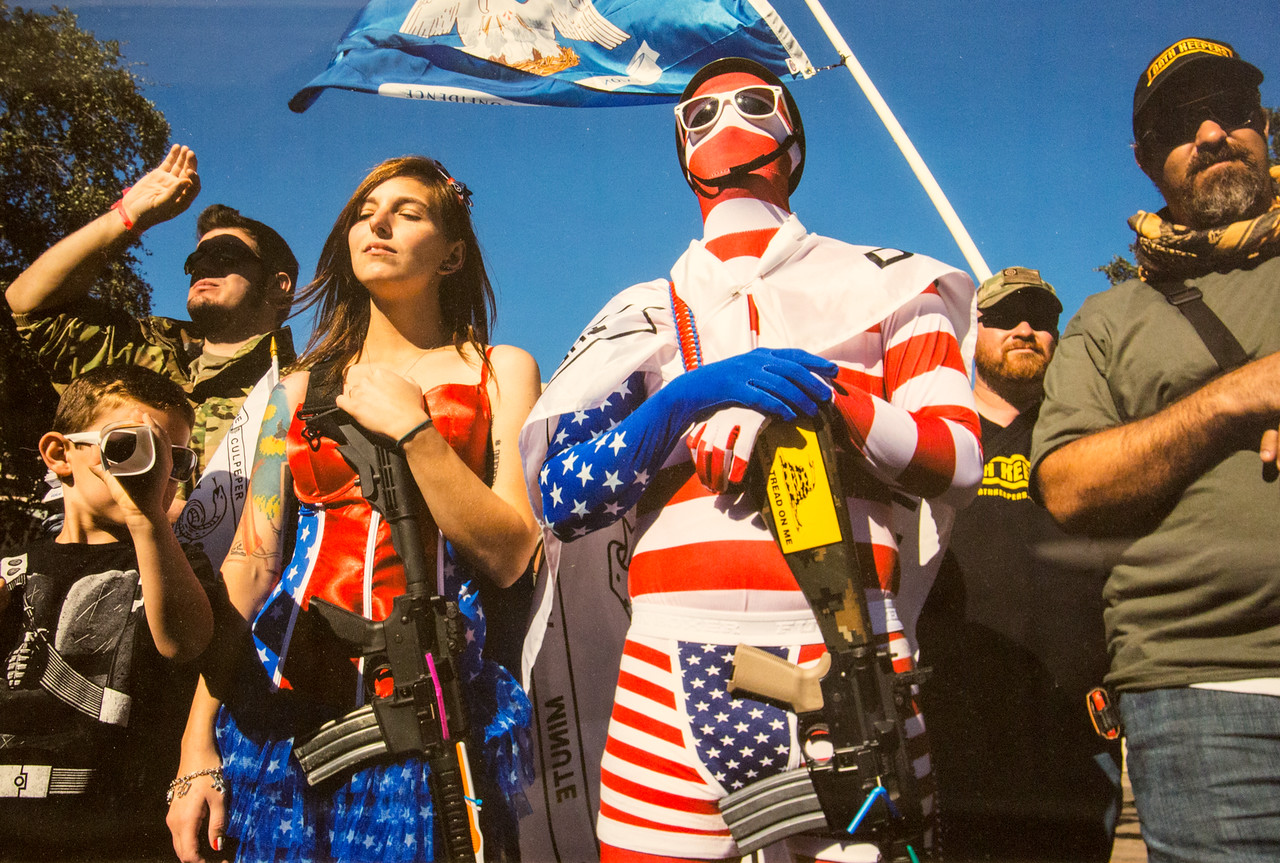 UNLOADED is presented with support from: